Morris Brick & Stone Offers a Variety of Delivery Services.
Our primary delivery area is Northern and Central New Jersey, however, we do deliver to the larger New York / New Jersey Metropolitan area.
What is a Dump Delivery?
A dump delivery occurs when material is placed on the bed of our trucks and is literally "dumped" on the ground. This method of delivery is utilized for bulk materials such as sand, mulch, top soil and crushed stone.
Mason Dump – 1/2 to 4 yards of bulk material
Single Axle Dump – 4 to 8 yards of bulk material
Tandem Dump – 8 to 15 yards of bulk material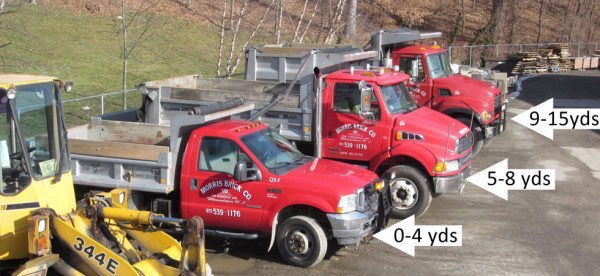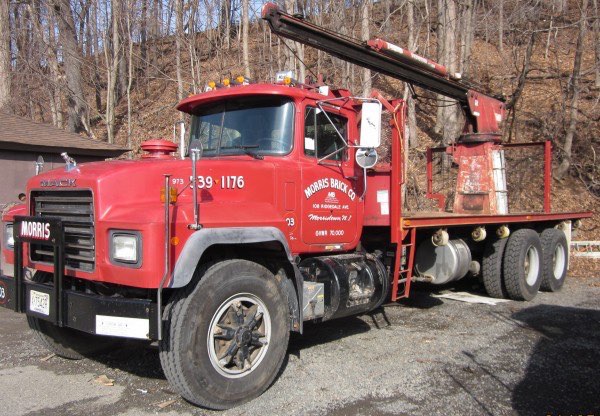 What is a Boom Truck Delivery?
A boom truck delivery occurs when palletized material is delivered using a large hydraulic arm that is mounted on the flatbed of our boom truck. Your material will be gently placed on the ground, avoiding any breakage. This method of delivery is recommended for fieldstone, brick, block and any other palletized material.
What is a Princeton or "Piggyback" delivery?
This is when palletized material is delivered using a forklift that is mounted to the back of our truck. This method of delivery provides greater flexibility, as the "piggyback" is much smaller that the full body of the boom truck. This delivery is recommended for smaller job locations or steep inclines / declines.
Delivery Policies
Morris Brick & Stone will deliver material directly to your residential or commercial job location. Our charges begin at $50 for a dump delivery and $95 for a boom or piggyback truck delivery.
We will try our best to deliver your order ASAP, but please allow at least 2-3 business days advanced notice to schedule a 2-hour delivery window. We are not responsible for broken sidewalks, driveways, gardens, or other property damage when delivery is requested on your premises.